Vice News reports:
Among the colorful cast of characters surrounding scandal-plagued New York congressman George Santos, one of the more prominent is Joe Murray, his personal attorney and de facto spokesperson. Journalists covering Santos' various legal headaches frequently seek Murray's comment, which is almost as frequently given, and the lawyer appears to be close to his client, with the pair having been photographed D.C. and even through the halls of Congress.

In posts on a Twitter account that has since been deleted, though, Murray espoused conspiracy theories about the 2020 presidential elections, expressed his intention to be at the Capitol on January 6 to protest the results, and called elected officials "traitors." In one screenshot, under an undated photo of what appears to be Proud Boys marching, a comment reads, "Proud Boys had our backs!"
Read the full article.
As always with George Santos, there's so much more, including many screenshots such as the one below.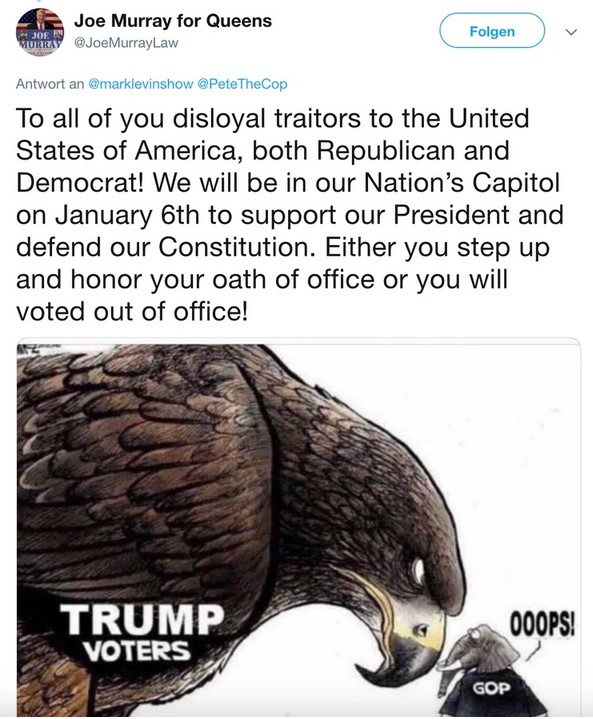 George Santos' LAWYER is a former NYPD cop, election denier, pro-coup guy who appears to have once written 'the Proud Boys had our backs.' Nice scoop @annamerlan https://t.co/PPDabQ37EP

— Michael Learmonth (@learmonth) March 7, 2023