Election Central reports:
Former President Donald Trump welcomed his former subordinate to the 2024 campaign earlier today by calling her weak on immigration and disparaging the job she performed at the United Nations. But wait, there's more! According to Trump, who published a bullet-point list of the ways he intends to paint Haley as a weak RINO Republican that's soft on immigration and is inspired by Hillary Clinton, she always wants to cut Social Security and Medicare!

Some of the list items are petty and have less to do with Haley and more to do with various circumstances. Some other items, however, might actually hurt in the long run. Haley's statement on the South Carolina transgender bathroom policy hasn't aged well in view of the ongoing "parents' rights" movement with regard to education up and down the ranks of the GOP. Her record up to that point was one more of moderation than of culture warrior.
Read the full article.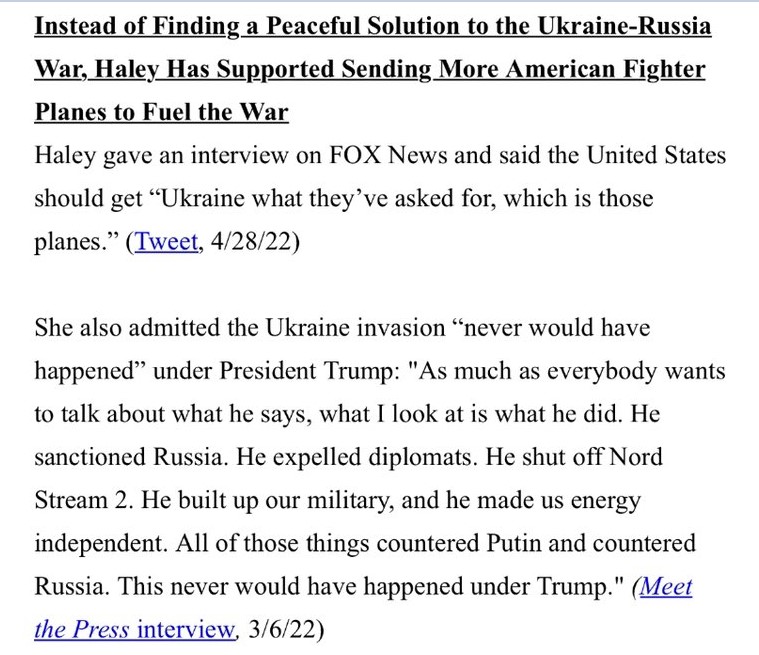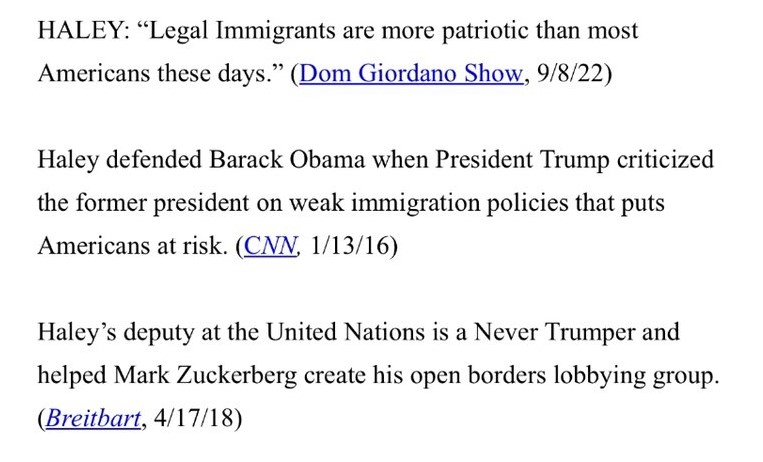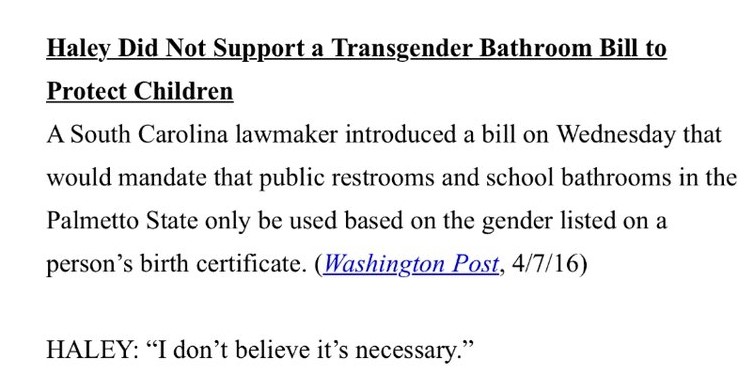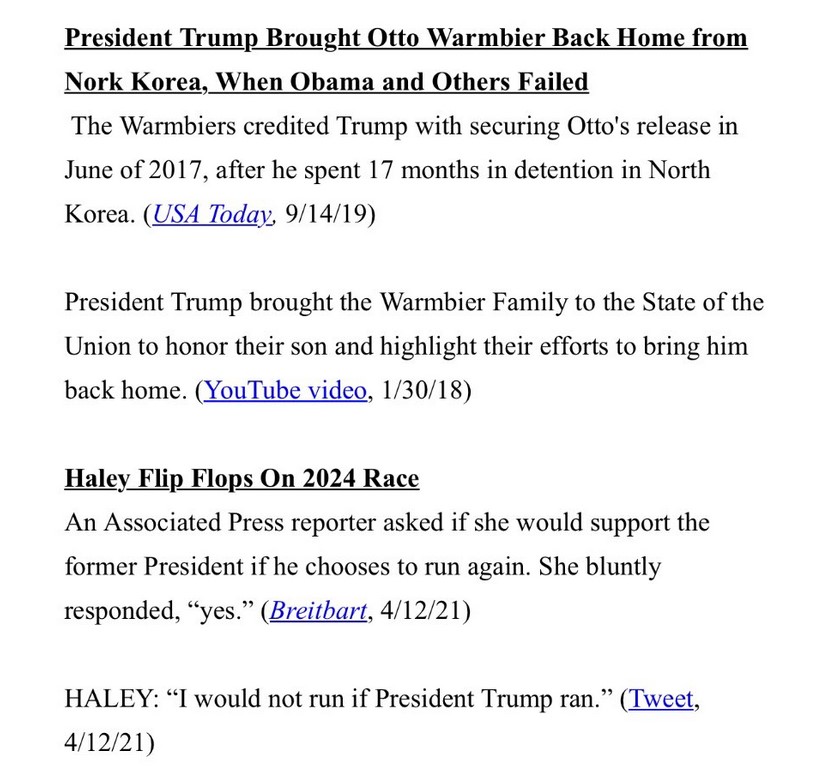 The Real Nikki Haley pic.twitter.com/BcW8doC3rt

— Liz Harrington (@realLizUSA) February 15, 2023