The Hill reports:
Ahead of the upcoming holiday weekend, the White House has unveiled a series of Thanksgiving "talking points" touting the Biden administration's accomplishments.

White House chief of staff Ronald Klain shared an image titled "President Biden's accomplishments for chatting with your uncle at Thanksgiving" on his Twitter account, a day before the popular holiday.

Among the notable points include praise of the Biden administration for "tackling inflation and lowering costs," which includes lower gas prices since June, the White House added.
Read the full article.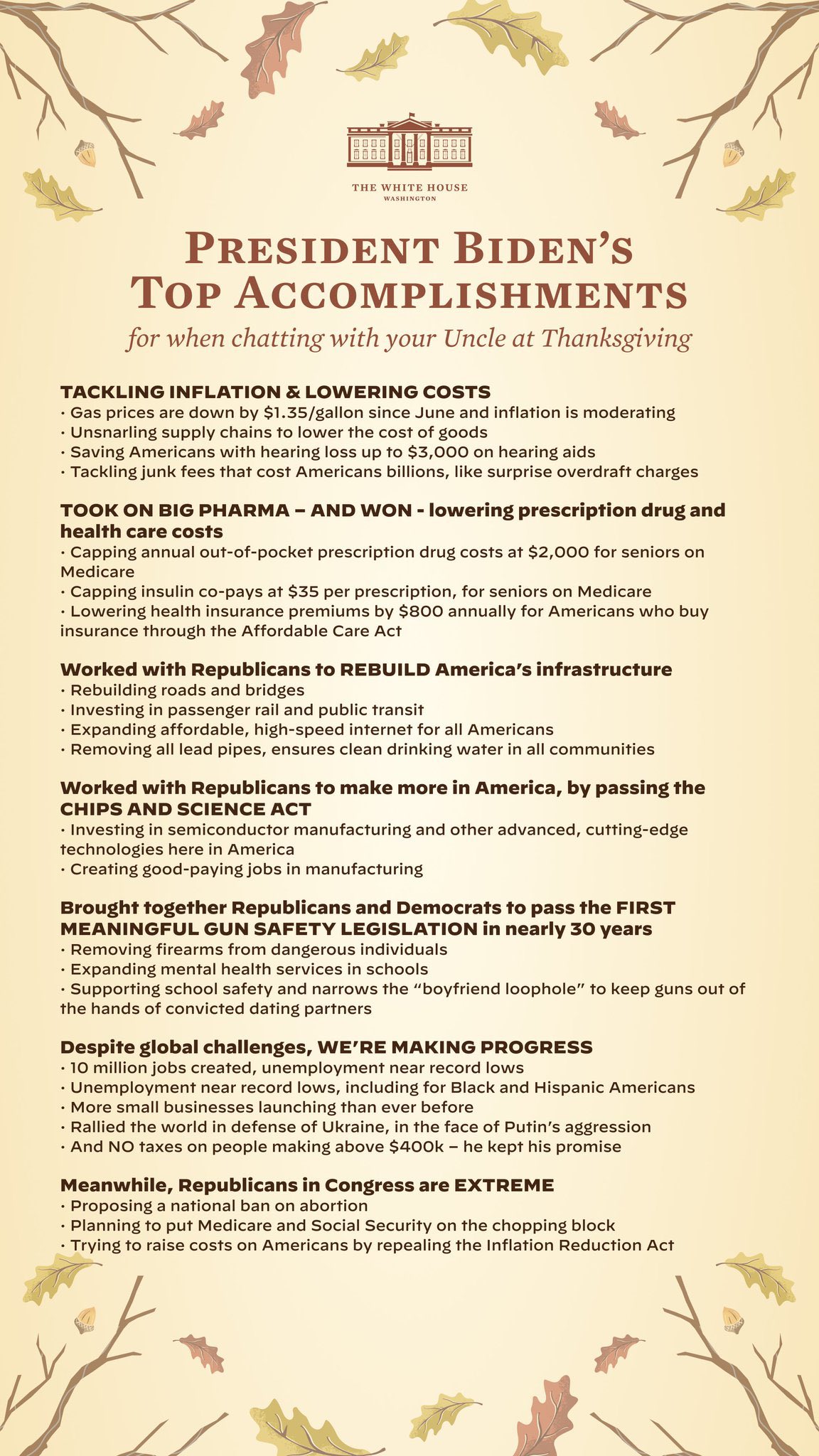 One last item for your Thanksgiving dinner: some talking points when "that Uncle" comes "at you" about @POTUS. pic.twitter.com/P9X0wDRRZK

— Ronald Klain (@WHCOS) November 23, 2022