Fox News reports:
Florida First Lady Casey DeSantis announced the launch of Mamas for DeSantis today in support of her husband Gov. Ron DeSantis' re-election campaign, which will seek to elevate the voices of Florida parents and families.

"Through the First Lady's leadership, Mamas for DeSantis will work in partnership with Governor Ron DeSantis's re-election campaign as a movement for Florida moms, grandmas, abuelas, nanas, and more to get involved in the re-election campaign," according to a press release.

"With the goal of signing up a million mamas across the state of Florida, this initiative will be the largest movement of parents in Florida history."
Florida Politics reports:
A website bills that effort as "The Million Mama Movement." That's a lofty goal in a state where just over 8 million voted in the last gubernatorial election, perhaps considering the Mamas usefulness will extend past DeSantis' 2022 re-election campaign and into a potential presidential campaign for 2024.

The site for Mamas for DeSantis leans heavily on Casey DeSantis' story. An "about" page, for example, directs to a full biography on the First Lady, a mother of three. It mentions the DeSantises are the first First Family to have a child while living in the Governor's mansion in more than 50 years.
From the website:
In Florida, we are blunting Biden's assault on America and standing up for Floridians. As the father of our three little ones, Governor DeSantis understands this firsthand.

You know this as well as I do, we are a force to be reckoned with. When outside forces threaten our family's safety or come after our children, mamas fight back.

When mamas come together, we are unstoppable. Please consider joining Mamas for DeSantis, as we keep Florida free. Use MamasForDeSantis.com as a framework for how to get involved.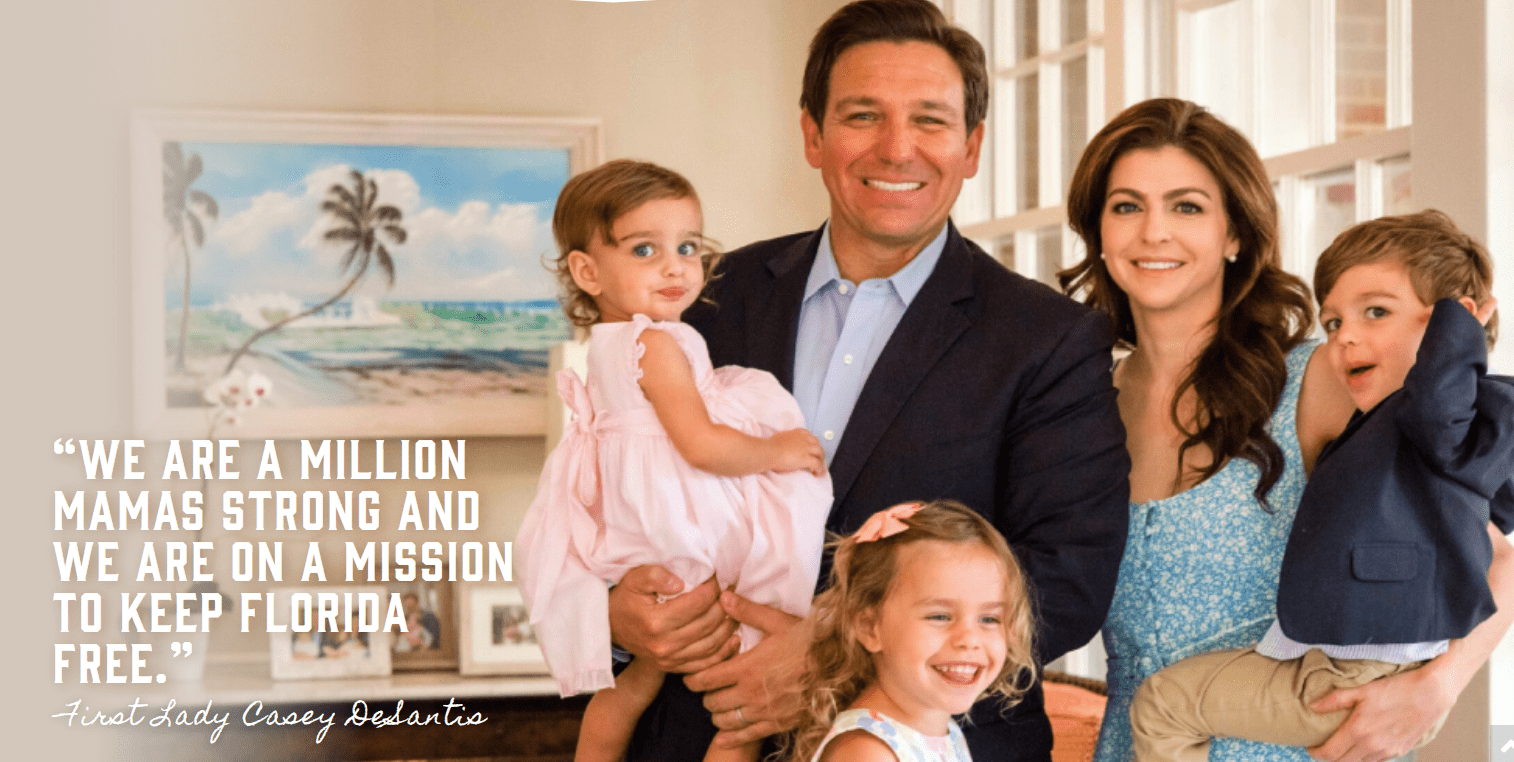 We need more moms and dads standing up for their kids and their communities. I'm excited to see so much energy around the @RonDeSantisFL education agenda.

I look forward to these leaders adding their voices to our students-first agenda. https://t.co/LC2Ha20qrM

— Casey DeSantis (@CaseyDeSantis) June 20, 2022